These no bake energy bites are insanely delicious, made in just 10 minutes, and can be customized to whatever you have on hand.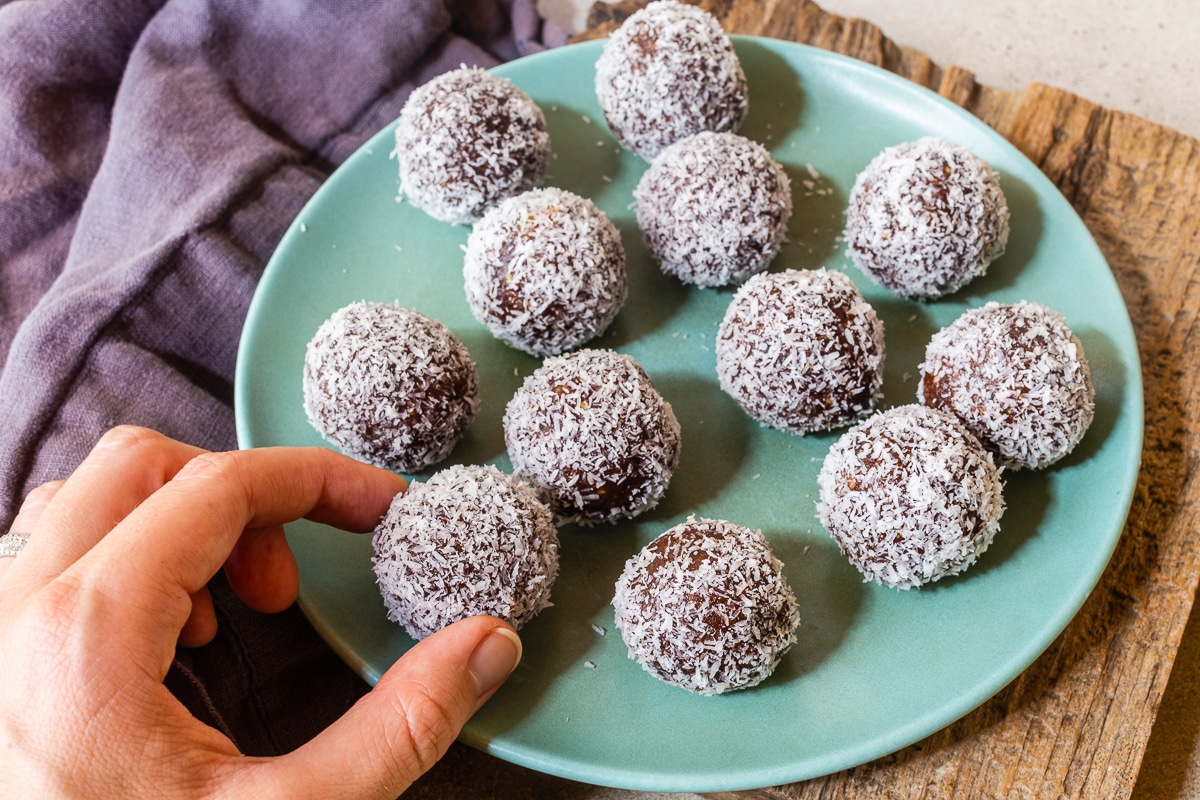 How would it feel to reach for food that actually makes you feel good? No worry, no regret, no second guessing sounds pretty freakin awesome right!?
Yet I don't know about you but I was afraid to step out of my comfort zone. Afraid to try new foods. Afraid to keep food in my home that I actually enjoyed. So I would eat the same bland "healthy" foods over and over again only to binge at night.
I wondered why I kept doing this and continued to focus only on the food. Trying to eat healthier and work out more but guess what that didn't work. I only wanted the food that I didn't allow myself even more.
What if we could take little steps towards being kinder to ourselves? And allowed ourselves food that we enjoy. That's where these super simple no bake energy bites come in.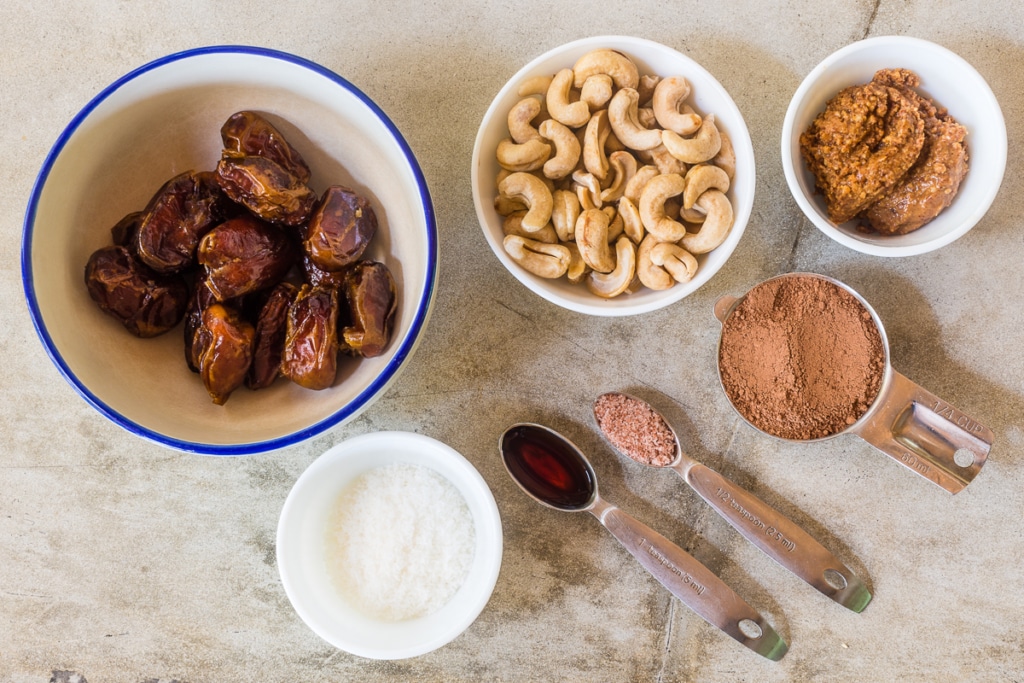 When there is a lot going on, the last thing you want to do is spend time in the kitchen. Ya feel me? Maybe you've got kids to watch, house to be cleaned, work to be done and it can be hard to have snack options that are easy and wholesome.
That's why these energy bites are awesome to make. No need to turn on an oven or stove. No need to buy a ton of ingredients. No need to feel overwhelmed.
Just grab your ingredients, place them in a blender or food processor, and then roll into balls.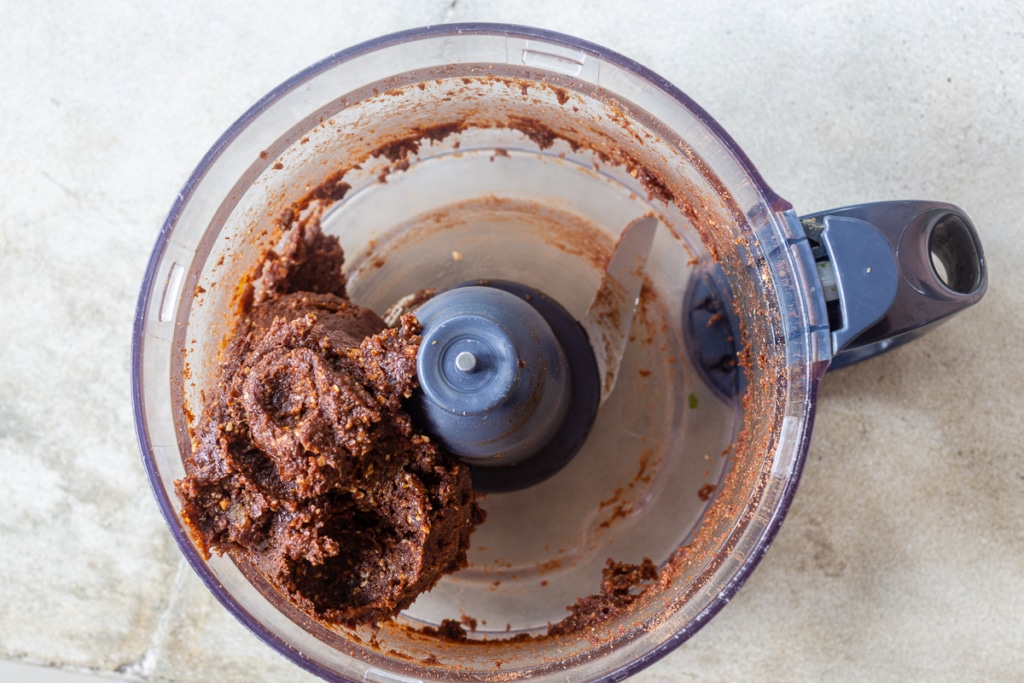 If you want to get fancy, you can roll the energy bites in shredded coconut. It isn't necessary yet I highly recommend it.
Then when your hunger strikes just head to the fridge and grab 1 or 2 of these energy bites. You can feel proud, empowered, really freakin good inside for making something that you enjoy. Cheers to feeling good!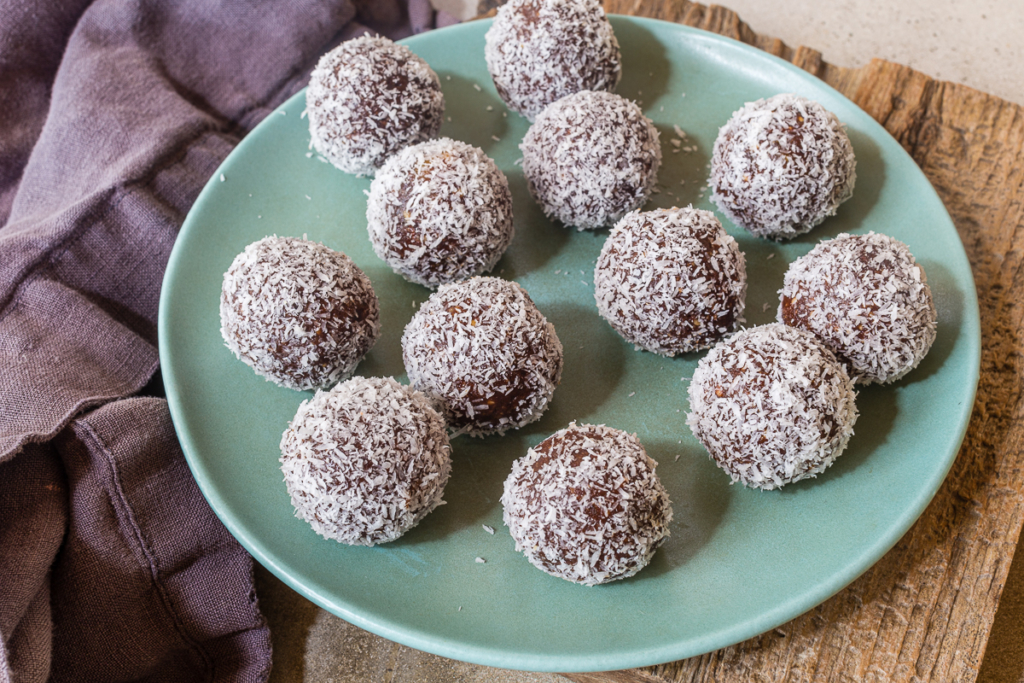 If you liked these no bake energy bites, I think you'll love my peanut butter energy balls. They're packed with protein that will keep you energized and full.
Energy Bites No Bake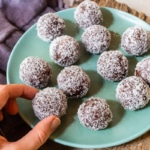 Print
These no bake energy bites are insanely delicious, made in just 10 minutes, and can be customized to whatever you have on hand.
Ingredients
1

cup

medjool dates

1/4

cup

cacao or cocoa powder

1 1/2

tablespoon

peanut butter

1/2

cup

cashews

1/4

cup

walnuts

(or substitute with any nut)

1/2

teaspoon

vanilla extract

1/4

teaspoon

salt

(or omit if not needed)

Shredded coconut for rolling
Instructions
Add all the ingredients to a food processor or blender and pulse. The mixture should be combined but not overly processed.

Form balls with your hands.

Take a plate and sprinkled the shredded coconut on the plate. Roll the balls in the shredded coconut.

Place in the fridge for 15-30 minutes to enhance the flavors.
Notes
Walnuts tend to be pricy so feel free to substitute with almonds or even pumpkin seeds.
Calories:
96
cal
•
Carbohydrates:
13
g
•
Protein:
2
g
•
Fat:
5
g
•
Saturated Fat:
1
g
•
Polyunsaturated Fat:
2
g
•
Monounsaturated Fat:
2
g
•
Sodium:
59
mg
•
Potassium:
172
mg
•
Fiber:
2
g
•
Sugar:
9
g
•
Vitamin A:
19
IU
•
Vitamin C:
1
mg
•
Calcium:
15
mg
•
Iron:
1
mg
Pin Recipe
By

Want to stop binge and emotional eating for good?
Get my 20 must-have recipes e-book packed with simple nourishing recipes you enjoy.
Privacy Policy: We hate spam and promise to keep your email address safe