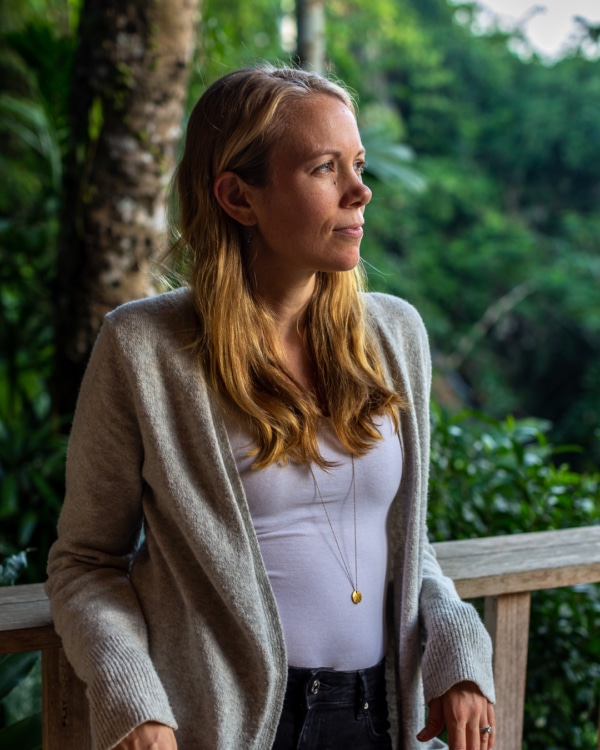 Do you
Watch what you eat
Feel that when your clothes are tight or you look in the mirror, it can affect your mood
Want to feel better about food and your body
Want people to see and appreciate you just as you are
This was me too.
When I was 16, I remember sitting at the dinner table and hearing, "You should cut back on your portion size. You look like you're gaining weight."
This wasn't the first time my Mom told me what to do or what to eat. But for some reason, it hurt more than ever.
These words felt out of place. The food we ate was quick, cheap, and familiar. I wanted to be healthy. I didn't know where to start.
I was embarrassed by how other people saw me. When I looked in the mirror, I couldn't get past what was staring back at me. It felt disgusting.
Almost overnight, I became obsessed with calories.
If my jeans felt tight, it would even affect my mood. I was restricting and labeling foods I once enjoyed as "bad."
I started making excuses and trying anything not to be social. This felt good at the moment but left me with guilt.
People started giving me compliments about my weight. This encouraged me, but I was hungry. I began to sneak food when no one was around.
Then my little habit of sneaking food turned into binge eating:
I felt ashamed
I felt unattractive
I compared myself to others
I began to hear that I looked unwell
It became a never-ending cycle. My lies hurt the ones I loved.  I tried therapy, Overeater's anonymous, diets, running a marathon, and doing it alone.
But nothing worked. Something needed to change.
It was never about the food.
By focusing on one small action, I moved forward.
This was huge for me after spending 15 years trapped by food and emotions.
I started A Kind Spoon to teach you simple and profound practices. I want to help you:
Eat because you actually like the taste
Go to bed feeling fulfilled and wake up energized
Become the person your kids or future kids want to see themselves in
Look in the mirror and feel confident
There is a reason you're here today.
Grab my FREE Top 10 Tips to overcome binge and emotional eating. I'm here with you.